Banks that offer checking accounts for bad credit open the doors to a more stable financial outlook. It can be devastating when you are turned down for a checking account.
Many people are unaware of the overreaching negative impacts of having a bad-or low-credit score. You just don't expect something as simple as opening a bank account to rely on your credit profile.
And here's the rub ⎼ You end up wasting money on high fees for alternative financial services like check-cashing businesses, prepaid cards, and money orders, all of which do nothing to establish a lasting banking relationship.
Here is a guide to 15 checking accounts for bad credit that can be opened instantly online. We picked these banks for bad credit because they offer leading innovations in digital and mobile banking with tools to help customers stay on top of their spending and saving.
bank account no credit check
15 Top Leading Checking Accounts for Bad Credit
1. BBVA Online Checking Account
BBVA USA ranks at 30 among the biggest in America. While offering a nationwide online checking account, BBVA Bank operates physical branches in several states (AL, AZ, CA, CO, FL, NM, and TX) as well.
The BBVA Online Checking Account is a good fit for people that have experienced financial troubles and need a "second chance" checking account. BBVA offers easy qualification for people looking for a checking account for bad credit. BBVA's highly-rated mobile app is intuitive and easy to use.
Key Details
Visa debit card
Unlimited checks and mobile deposits
Cashback rewards
Full-service online banking
No credit checks for new accounts
No ATM fees at participating ATMs
$25 minimum initial deposit
Budgeting tools
2. GoBank Online Checking
GoBank Online Checking is a mobile banking service offered by Green Dot Bank. Since GoBank does not check your credit report or ChexSystems, it is a good option for a bad credit bank account. GoBank does not have any brick and mortar branches, but it does have a large network of fee-free ATMs.
Key Details
A debit card
Free cash withdrawal from 42,000+ ATMs in-network
Mobile banking services
Waiver of minimum deposit when you open your account online
No overdraft fees
In-person deposits at Walmart and 7-11 with $4.95 fee
$8.95 monthly fee – waived with minimum of $500 in monthly deposits
3. Bank of America Advantage SafeBalance Banking®
The SafeBalance Banking® Account is designed with second-chance checking in mind. Overdrafts are unheard of with this account because Bank of America will automatically decline charges that exceed your account balance.
The catch with this account is that you can't write physical checks but as the nation's 2nd largest bank, there are physical branches in 37 states if you prefer in-person banking.
Key Details
Large ATM network with fee-free transactions
$2.50 transaction fee at non-participating ATMs
Mobile deposits
No overdraft fees
Same-day transfers
$25 minimum to open the account
$4.95 monthly fee
4. Wells Fargo Clear Access Banking Account
The Clear Access Banking Account is a checkless account designed to help customers avoid spending more than the amount available in the account. This account is best for customers that don't need to write checks and who want to avoid overdraft and non-sufficient funds (NSF) fees.
Key Features
Free transfers between your Wells Fargo checking and savings accounts
No Overdraft of NSF fees
No check writing ability
13,000 ATMs with free withdrawals nationwide
Upgrade to a standard checking account after 12 months
$25 minimum to open the account
$5 monthly fee (waived for account owners between the ages of 13-24)
5. First American Bank Fresh Start Checking Account
Another solid choice for a second chance checking account is First American Bank. There are only a few branch locations (FL, IL, and WS) but it offers online banking across the nation. Improve your finances with First American's Fresh Start Checking Account for people with poor credit.
Key Features
Mastercard® Debit Card
Mobile, online, and phone banking
Paperless statements
55,000 ATMs nationwide with free withdrawals
Limitless check writing
$9.95 monthly fee
$50 minimum to open the account
6. Radius Bank Essential Checking Account
Radius Bank excels in the technology department, with user-friendly online tools designed to help you get your budget in order and keep it on track.
If you're looking for more than just basic checking account services, Radius Bank and its Financial Dashboard is your go-to.
Key Features
Mobile bill payments and deposits with $1k daily deposit limit
Paper checks
Debit card with Apple Pay, Google Pay, and Samsung Pay functionality
No minimum required to open the account
$500 daily limit on debit card purchases
$5 overdraft fee
$9.00 monthly service charge
Eligibility for an upgrade to Rewards Checking after 1 year
7. Fifth Third Express Banking
Fifth Third Express Banking® is a great option if you're looking for a no-frills account with minimum requirements.
Key Features
No credit requirements
No overdraft fees
Zero monthly fees or minimum balance requirement
Mobile deposits
Mobile/online banking
No check deposits or cashing at ATMs
Option to deposit at local Fifth Third branches
8. Aspire Federal Credit Union
Aspire Federal Credit Union is a unique option for applicants who've struggled to get approved elsewhere due to bad credit. The Fresh Start Checking Account allows you to build a positive financial record with Aspire. To join Aspire, you simply need to make a donation to one of the credit union's partnering nonprofits.
Key Features
Debit card
Requires 100% direct deposit each paycheck
Fraudulent-free record
Zero monthly fees
Online account management
70,000+ fee-free ATMs in network
9. Chime Spending Account
Chime offers an alternative to traditional banks. Chime is the largest and fastest-growing [challenger bank] with over 5 Million FDIC-Insured Bank Accounts. The bank's app has amassed an impressive amount of perfect reviews, suggesting it provides a convenient and easy-to-navigate experience for account holders.
Key Features
No ChexSystem report pulled
No minimum payment to open an account, or monthly minimums
Zero monthly fees, period
Mobile deposits and transfers
Direct deposits for paychecks
$2.50 fee on ATMs outside Chime's network
10. Axos Essential Checking Account
Axos Bank is one of the first online-only banks dating back to the year 2000. If you live in California you can find branch locations in San Diego and Los Angeles, but Axos Bank is primarily a digital bank. Axos provides several checking account options, including a rewarding second chance checking account.
Key Features
Mobile banking
Second chance savings accounts available
Overdraft protection at an additional cost
$50 minimum to open the account
$6.95 monthly fee, subject to increase to $8.95
$310 withdrawal limit per ATM transaction
5 ways a checking account for bad credit builds a banking relationship
Traditional banks offer the best option for building a lasting banking relationship.
When choosing the best checking accounts for bad credit, it's important to know your options.
Don't let bad credit stop you from opening a bank account but be sure to watch out for a few costly features. For instance:
High monthly service fees
Limited ATM Network
Costly overdraft fees
Monthly fees for bank accounts for bad credit are common. However, you want to avoid extreme monthly fees. There's a popular bank (I won't mention the name), that has a checking account for bad credit that charges an outrageous $25 a monthly service fee! 
While most checking accounts for bad credit have a monthly service fee, that fee is generally reasonable and can be waived after 12 months of good account management.
Business checking accounts for bad credit
Loans for bad credit
Credit cards for bad credit
How to fix a bad credit score
When your credit score is low, you may have a difficult time opening a checking account. But you're not alone.
Approximately 7.1 million U.S. households go unbanked according to a 2019 FDIC Survey. Without a basic checking account, many unbanked people have no choice but to use prepaid debit cards and check cashing businesses.
The ability to conduct daily financial transactions free of charge, save money in an interest-bearing account and have a safe place to keep your money is a critical part of a strong financial plan ⏤ one that can help you on your path to improving your credit.
Here are 5 Steps To Fix a Bad Credit Score:
1.
2.
3.
4.
5.
5 Benefits of a Checking Account with Bad Credit
A checking account for bad credit can open so many doors, and it's all but essential in today's economy.
1. Easy payment option. Paying bills can be a challenge without a bank account.
2. Transferring funds.
3. Applying for financial products. Getting approved for an auto loan or a mortgage may require a traditional checking account. Lenders want to see financial stability and having a checking account is one way to provide proof you are able to make monthly payments.
4. Convenience. A bank account adds convenience to your life. It streamlines simple tasks and allows you to easily track and manage your budget.
How to Get Approved for a Checking Account with Bad Credit
Despite what you might believe based on past experiences, a poor credit score doesn't make you ineligible for a checking account.
The steps below can help you to lock in a checking account, along with all of its advantages, from a great bank.
Check the bank's credit requirements.
As you can see from the list above, not all banks check your credit or your history with banking in their screening process.
If you're worried your low score or track record of overdrafts might hurt your approval odds, look for a bank that doesn't use ChexSystems to screen applicants.
Study your report and dispute errors.
You can get a free copy of your ChexSystems report annually, and you should. A simple error could be all that's standing between you and a bank account.
Likewise, a small unpaid service fee can do a lot of damage. Look into settling your unpaid fees and disputing errors to improve your chances.
Opt for a second chance bank account.
Bank accounts for bad credit may come with a small additional monthly fee, but it's well worth it for the benefits.
If your credit score is holding you back and there's no working around it, one of these accounts can give you the fresh start you need.
Consider a prepaid debit card.
While they don't come with nearly as many benefits as a checking account, prepaid debit cards are another viable solution for applicants with poor credit.
They don't require you to undergo a credit check and essentially work like regular debit cards once you load them with funds.
Just note that these cards often come with hidden fees and don't include any of the banking features an account would.
What to Look for in a Checking Account for Bad Credit
Ready to start shopping?
Not all bank accounts are created equally. Keep the following criteria in mind as you sift through all of your second chance checking account options.
Minimal Fees
As rewarding as checking accounts for bad credit are, it's hard to completely escape fees.
The majority of accounts will come with a small maintenance fee each month, though Chime and some others do not.
Some banks are willing to waive their service fees if you keep a minimum balance or regularly deposit a certain amount.
Low Minimum Balance
As you can see from the list of banks above, many of them require you to deposit a minimum amount to open your account.
What you may not realize is that the minimum amount required to open your account is often expected to be in your account at all times.
If your balance dips below that number, you could be slapped with a fee.
As you shop around, look for banks that have little or no minimum balance or associated fees.
Banking Services
Just because your credit score is low, you shouldn't be stuck without access to basic banking features.
Look at each bank account's benefits, namely the services that are free of charge.
You can keep your eye out for perks like:
ATM access
Debit card
Limitless checks
Local branches
Mobile deposits
Mobile banking app
Paperless statements
While not all of the services above are necessary for a positive banking experience (like access to a local branch), others are.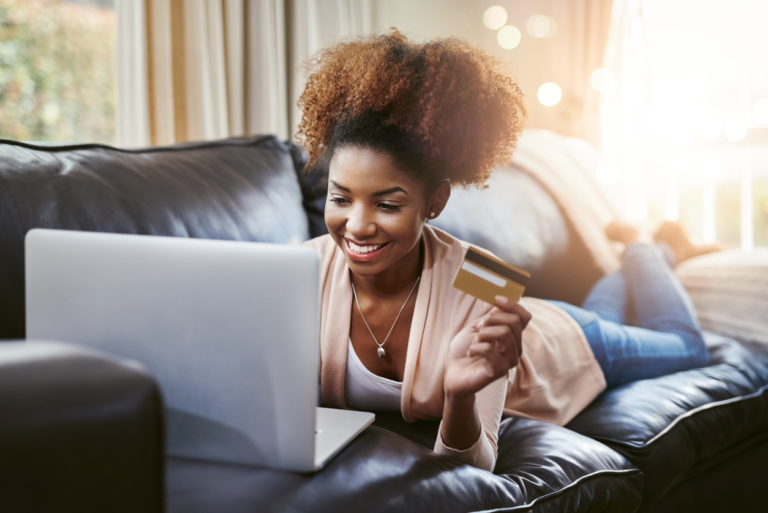 Credit can be very easy to damage but often difficult to rebuild. A second chance credit card with no security deposit will help you build a strong credit history over time that can lead to good credit scores.
Use a second chance credit card with no security deposit to get a fresh start. Instead of using cash for a secured credit card, invest that cash in a high interest savings account with compound interest to build an emergency fund.
As you practice good credit habits, your chances of getting a better credit card or a loan with more favorable terms increases. Good credit habits look something like this:
Charge only what you can afford, pay your bill on time each month and don't take on too many credit cards.
Having a low credit score does not mean you can't get approved for a credit card from a bank. Fortunately, you have some options even with poor credit.
Second chance credit cards with no security deposit
Upgrade Card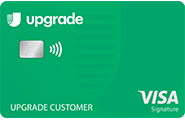 The Upgrade Card automatically puts your balance into an installment plan with a fixed monthly payment. There are no rewards with the Upgrade Card, it's strictly designed to help cardholders finance purchases while keeping interest payments under control.
Combine the flexibility of a card with the low cost and predictability of a loan
$0 fees – $0 annual fee, $0 activation fees, $0 maintenance fees
No touch payments with contactless technology built in
See if you qualify in minutes without hurting your credit score
Access to a virtual card while you wait for your card to arrive in the mail
Great for large purchases with predictable payments you can budget for
Mobile app to access your account anytime, anywhere
Enjoy peace of mind with $0 Fraud liability
The First Digital Mastercard® Credit Card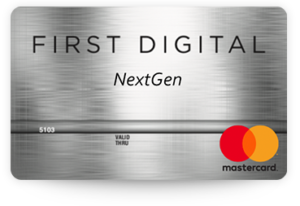 The First Digital Mastercard® credit card is a genuine Mastercard credit card designed for US consumers who may have had credit issues in the past.
Get the security and convenience of a full-feature, unsecured MasterCard® Credit Card – accepted at millions of merchant and ATM locations worldwide and online.
Build up your credit history with a card that reports to all three major credit bureaus every month.
Perfect credit not required for approval; we may approve you when others won't.
Easy and secure online application – It takes just moments to apply.
Issued by Synovus Bank, Member: FDIC
How to manage a second chance credit card with no security deposit
The number one action to help your credit scores using credit cards is to make all of your payments on time, every time. Payment history is the number one factor making up a credit score.
The number two action is to keep credit card balances low and pay in full every month. Credit utilization ratio, or balance-to-limit ratio is the second most important factor in a credit score.
Staying on top of payments and maintaining a low balance demonstrates that you consistently manage debt well and can add positive points to your credit scores. Plus, when you pay the balance in full each month, you avoid paying interest or finance charges on revolving balances.