Online banks are an excellent source for checking accounts that are free. With more people looking for ways to save during the COVID-19 pandemic, a free checking account is a good place to start.
One of the primary ways banks make money is by charging fees. Some common fees include monthly service charges, ATM fees, overdraft fees, and foreign transaction fees.
But online banks can offer lower or no fees than traditional banks because they don't have to maintain the costs of running branch locations.
Local credit unions are always a good source for checking accounts that are free. But if you're looking for an easy way to open a free checking account, here are several online checking options.
5 Online for Checking Accounts that are Free
1. CIT Bank eChecking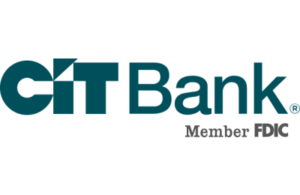 About CIT Bank. CIT Bank is an internet-based bank founded in 2009 with headquarters in Pasadena, California. CIT Bank is known for offering a top-tier APY on its Savings Builder account and they also offer free checking that earns interest.
You can access your account 24/7 online through a computer, laptop, or smartphone. CIT Bank also has live customer service reps available via phone from 9 a.m. until 9 p.m. (ET) on weekdays and limited hours on weekends.
About the CIT eChecking Account. The eChecking account can be opened with just $100. The account comes with a debit card and up to $30 ATM fee reimbursement at the end of every monthly statement period.
e-Checking Account Features
Opening deposit: Open with a $100 minimum deposit.
ATM Fees: Get up to $30 in other bank's ATM fees reimbursed per month.
Free outgoing wire transfers:  Free outgoing wire transfers for accounts with an average daily balance of $25,000 or more.
Transfer funds: Transfer, pay, and purchase via mobile with Zelle®, Bill Pay, Samsung Pay and Apple Pay.
Banking App: Deposit checks and make unlimited withdrawal and disbursements with the CIT Bank mobile app.
Mobile banking: 24/7 account access online and mobile, plus an automated telephone system.
Earn interest: Earn 0.25% APY for accounts with $25,000 minimum balance and 0.10% APY on balances under $25,000.
Member FDIC-Insured
---
2. Axos Bank


About Axos Bank. Since 2000, Axos Bank has been a leader in digital banking since the year 2000. Since then, Axos has grown to over $12 billion in assets, offering full-service banking products, competitive interest rates, and low to no fees.
Who can open a bank account? Axos is available online ALL States with branches in San Diego, CA, Laguna Hills, CA; Los Angeles, CA; Overland Park, KS; Omaha, NB; Las Vegas, NV; New York, NY; Columbus, OH; and, Salt Lake City, UT. Axos Bank offers a wide variety of accounts including checking, savings, money market accounts, CDs as well as a variety of loans, credit cards, and lines of credit.
Rewards Checking Account Details
Opening deposit: $50 minimum opening deposit.
Earn interest: Earn up to 1.25% APY*.
Free ATMs: Unlimited domestic ATM fee reimbursements.
Fees: No overdraft or non-sufficient fund fees.
Free checking: No maintenance fees.
Member NCUA-Insured
---
---
4. Radius Bank – Rewards Checking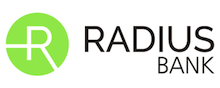 Radius Bank was founded in 1987 and headquartered in Boston. MA. Radius Bank is a leading online bank committed to providing a full complement of accounts and services to meet the growing banking needs of consumers and businesses nationwide.
With impressive assets of more than $1.4 billion, Radius Bank is committed to delivering superior products and services to help customers meet their financial goals. Customers enjoy exceptional customer service with a team of professionals that can be reached via phone as well as chat during weekdays and weekends.
Radius Rewards Checking Features:
Opening deposit: $100 minimum opening deposit.
Fees: No Monthly or Hidden Fees.
Cashback: Up to 1.5% Cash Back.
Direct deposit: Early Direct Deposit by up to two days.
Free Bill Pay and eStatements.
Free ATMs Worldwide – Get unlimited ATM fee rebates.
Member FDIC-Insured
---
5. Chime Spend Account
Chime is fairly new to the banking industry. Founded as an alternative to traditional banking, Chime started in 2014 with a focus on minimal fees and mobile-friendly features. Chime doesn't have any branches or ATMs of its own. As of February 2020, Chime reached 8 million accounts.
Chime offers a free checking account (called Spending Account) plus a very competitive savings accounts that earns 0.50% APY. If you want access to the savings account, you must open a Chime Spending Account first.
Chime spending account details
No service fees. You won't pay a monthly fee.
No overdraft fees. Any purchases that would bring your balance below zero would just be denied.
Get paid early. Get paid up to 2 days early with direct deposit.²
Deposit checks online. Mobile Check Deposit for any members who are enrolled in direct deposit with their Chime Spending Accounts.
No deposit required. Open a Chime spending account with $0 dollars.
Optional savings account. Save money automatically every time you make a purchase or pay a bill with your Chime Visa® Debit Card. Chime rounds up transactions to the nearest dollar and transfers the round-up from your spending account into your savings account. Chime's savings rate is currently 1.00%.
Spot Me: Chime allows you to overdraw up to $100* without charging a fee.
FDIC-Insured. All deposits into your Chime Account are FDIC insured up to $250,000 through their partner bank – The Bancorp Bank, Member FDIC.
---
The bottom line about opening a free checking account
Banks typically make money in three ways: net interest margin, interchange fees, and banking fees. The average monthly service charge for non-interest-bearing accounts averaged $5.61, according to Bankrate. If you want to earn interest on your checking account, you'll shell out around $15 per month.
When you open a free checking account you can avoid monthly service fees but there are other fees to watch out for like:
ATM Fees
Insufficient Fund Fees
Overdraft Fees
Avoid ATM Fees: When you use an ATM that's not part of your bank's network or affiliated network on average you could pay $4.35 per transaction. But, most online banks offer limited monthly ATM fee reimbursements for ATM owner's fees if you do need to go out-of-network for cash.
Avoid Insufficient Fund Fees: An insufficient funds or returned-item fee could be as high as $38. When you make a purchase or other transaction that is more than the amount in your checking or savings account, and you haven't opted in to an overdraft program, the bank may decline the charge or return it unpaid.
Avoid Overdraft Fees: Overdraft coverage or protection allows purchases to go through—for a fee—even if you don't have enough funds in your checking account. To avoid overdraft fees, consider signing up for overdraft protection via automatic transfers from your savings to your checking account when your balance is low.