It's typical for consumers in ChexSystems to want to get removed from ChexSystems as soon as possible. ChexSystems can contain negative information for 5 years and that's a long time to be branded unworthy of a checking account.
But ChexSystems removal can be complicated if you don't know what landed you in ChexSystems in the first place.
ChexSystems compiles information reported by banks and credit unions on customer accounts that experienced problems with their bank accounts.  Other banks and credit unions then use these reports when deciding to open up new accounts for potential customers.
The biggest problem with ChexSystems is that negative checking account information is generally lumped into two very broad categories:
Account Abuse
Suspected Fraud
Account abuse is when a bank believes that a consumer has not complied with the terms of that account (e.g., unpaid overdrafts or unpaid fees). Fraud includes instances that the bank or credit union says were intentional acts of consumer fraud (e.g., check fraud).
These major categories (account abuse and fraud) are derived from actions or behaviors a checking account customer unknowingly engages.
You may have negative information in your file if: 
Your account was involuntarily closed due to unpaid account balances, such as from an overdraft.
You were suspected of fraud related to a checking account.
You had a joint account with someone else who had these types of problems.
Retailers reported you for bounced checks.
Several financial institutions have placed inquiries about you short periods of time, such as you've made an attempt to open several accounts in a specific time-frame.
You have multiple check orders in a short period of time.
Other information that may be in a ChexSystems report:
A list of prior accounts and contact information for the providers of information about those accounts,
Whether there was a "negative closing balance" associated with any of the reported accounts, meaning that the bank or credit union reported that the consumer owed money when the account was closed. This includes negative balances resulting from unpaid fees,
The current status of any reported negative balances (paid or unpaid),
Reason codes to indicate why an account was closed with a negative balance, Personal information to allow matching of reports with consumers, such as social security number and address information,
A record of account inquiries from other financial institutions where the consumer applied for an account, and
Information from public records.
ChexSystems Removal
To get removed from ChexSystems you have to be willing to either dispute the ChexSystems report or dispute the bank that reported you; settle the amount owed to the bank in exchange for a deletion of the ChexSystems record; or, lodge a complaint with the regulatory agency overseeing the bank or credit union.
Let's dive deeper into these options for ChexSystems removal because all of them require different strategies.
» Learn what Banks offer Second Chance Checking
Strategy 1 – Use the dispute process to get removed from ChexSystems
ChexSystems must comply with the federal Fair Credit Reporting Act (FCRA). This means they must take steps to assure that the information they provide to the banks is accurate.
Get a copy of your ChexSystems Report. You are entitled to a free report every 12 months. Or, if you have been denied a bank account due to information in your ChexSystems report, you are entitled to a free copy within 60 days of the denial.
How to Order your ChexSystems Report
Online. To get your ChexSystems report online you must complete some basic information directly online and choose the option to receive your ChexSystems report instantly.
Call ChexSystems. If you prefer to call ChexSystems for your ChexSystems Report, the telephone number for ChexSystems is 800.428.9623. This is an automated voice messaging system.
Mail ChexSystems Report Form. On the ChexSystems website, fill out the consumer disclosure form, print it out and mail it to:
Chex Systems, Inc.
Attn: Consumer Relations
PO Box 583399
Minneapolis, MN 55458
Adverse Action Notice. If you are denied a bank account based on the information contained in your ChexSystems report, the bank or credit union must give you a notice that includes the name of the consumer reporting agency that provided the negative information. You can then request a free copy of the report: If someone is denied an account, they are entitled to a free copy of their report within 60 days of receiving the notice.
Once you have the report in front of you, look for errors in the following areas:
Dates
Banks names
Reasons you were reported
Amounts reported
Age of records – ChexSystems can't include most negative information that's more than seven years old (but typically will remove once it's five years old).
Dispute anything that isn't 100 percent correct. Typical inaccuracies can range from personal information being incorrect, to information about the account, such as how much is owed or whether any money is owed at all, to cases of potential identity theft.
Dispute errors with ChexSystems or with the Bank. You have the right to dispute incorrect information with both ChexSystems and with the bank or credit union who supplied that information to ChexSystems.
ChexSystems must work with the banks and credit unions to investigate consumers' disputes of errors or inaccurate information on the ChexSystems reports.
If errors are discovered, ChexSystems is required to update that information within 30 days of their receipt of the dispute. The information must be verified as accurate or it must be deleted. If the bank or credit union fails to verify the information within 30 days, then ChexSystem must delete the record.
» Learn more about how to dispute ChexSystems
Strategy 2 – Confront the bank directly to get removed from ChexSystems
Bank managers have more power than you may think. Often banks report customers in the overly broad categories of account abuse or fraud when no such actions were ever intended by the bank customer.
Request a sit-down with the branch manager to explain what occurred with your account. Banks can sometimes cause the very overdrafts they reported about you to ChexSystems.
Here are two examples where bank practices may cause being reported for account abuse:
Example 1. Overdraft lines of credit can come with hidden costs and confusing terms which end up entangling customers in a cycle of debt. Banks typically charge up to $38 every time a customer spends more than the balance in their checking account. Those fees add up. One mistake has the potential to push a checking account into the red, causing multiple overdraft fees in a single day.
Example 2. Customers may unknowingly agree to a bank practice known as reordering in the fine print of their checking account agreement. Reordering is a deliberate practice where large transactions like mortgage payment are processed first before taking out smaller charges, like a purchase of coffee — even if customers bought the coffee first. By arranging the order of transactions, the banks could maximize the number of overdrafts they charged. It may seem like the bank is on your side by processing the larger, more important transaction first, but the practice is insidious when it causes a slew of small transactions that result in a $38 overdraft per transaction fee.
An in-person conversation with a bank manager may clear-up misunderstandings between you and the bank. If the branch manager agrees to remove you from ChexSystems, get the agreement in writing.
Most "bank policies" can be overridden by a branch manager — You just have to ask. But make sure the branch manager knows your next step is to make a complaint with the state regulatory agency; or, if it's a credit union, the board of directors in addition to the state regulatory agency.
» Learn what Banks don't use ChexSystems
Strategy 3 – File a Complaint with the Bank Regulatory Agency
Find out who regulates the bank. More than likely your state's website will let you know the department in charge of banking. On the federal level, contact the Federal Deposit Insurance Corporation. The FDIC's Consumer Response Center is responsible for investigating all types of consumer complaints about FDIC-supervised institutions and responding. The Consumer Financial Protection Bureau also handles bank complaints.
Find out who regulates the credit union. Federally chartered credit unions are regulated by the National Credit Union Administration, while state-chartered credit unions are regulated at the state level.
Conclusion on ChexSystems Removal
ChexSystems Reports don't always provide enough account details that led up to the negative reporting. Hopefully, you've kept good records and past statements to determine the events surrounding the ChexSystems records.
Past banking mistakes don't dictate how you'll currently manage a bank account. People without access to banking services may not have a savings account which impairs the ability to save for the future. Having poor credit can also be an obstacle to opening a bank account. If that's the case with you, consider opening a bad credit bank account.
Without access to a bank account means lack of access to affordable credit to purchase a home or car, get approved for a student, business or personal loan. Building a positive banking relationship is important. Review the list of second chance banks and banks that's don't use ChexSystems to open a new account and get back on track.
7 Actions That Can Get You Reported To ChexSystems
People in ChexSystems are not always aware of what landed them there.
ChexSystems is a consumer reporting agency, just like Experian Transunion, Equifax, and other credit reporting agencies. According to its website, ChexSystems specializes in providing banks with consumer reports about checking accounts.
If you've ever had a checking account, there is a report, positive or negative, being maintained at ChexSystems. Negative information can remain in a consumer's file for 5 years.
Although negative information in ChexSystems can be disputed, there is no guarantee the dispute will get the item removed from ChexSystems. While in ChexSystems you may have to open an account online at a non-chexsystems bank in order to have a traditional bank account.
Avoid these actions before you reach the trouble zone
1. Unpaid Balances can get you reported to ChexSystems
Whether you have insufficient fund charges, uncollected overdrafts, ATM transactions or automatic payment fees; or, you deposited a third-party check that bounced — negative balances must be paid. Any unpaid balance may be reported to ChexSystems. ChexSystems can report negative notations for 5 years.
2. Incorrect Information
Fraud is a crime punishable by law. Never open a bank account using a false name. Do not knowingly provide any incorrect information on a bank application because your signature on that application indicates the information is true and correct. If information is found to be false, even at a later date, the bank can report you to ChexSystems. Once fraud is noted in your ChexSystems file, it will be very difficult to open a checking or savings accounts.
3. Check Kiting
The FBI defines check kiting as "a scheme which artificially inflates bank account balances, in accounts that are under common control, for purposes of obtaining unauthorized use of bank funds, through the systematic exchanging or swapping of checks between these accounts, in a manner which is designed to misuse the float that exists in the banking system."
In simpler terms check kiting involves writing a check from a first account in one bank, then writing a check from a second account at a different bank. The funds from the second check cover the funds from the first account. Check kiting can involve multiple accounts at multiple banks. Check kiters take advantage of the time needed for checks to clear. It is clearly committing check fraud which will not only get you reported to ChexSystems but may also land you behind bars.
» Find Banks that don't use ChexSystems.
4. Check Floating
Check floating is a common practice among consumers but it can become a problem. You may write a check for a bill or even a purchase one day, then make a deposit or have direct deposit the next day without ever intending to defraud the bank. This is a form of floating checks many consumers have innocently practiced. However, today's system of electronic funds transfer may mean a check is cleared within minutes instead of days. You may want to avoid floating checks whenever possible.
5. Switching Banks
I get questions all the time from consumers who are unknowingly reported to ChexSystems due to an old account still open. Any time you switch banks make sure you close all accounts at the previous banks and pay any negative balance. Just because you no longer use an account does not mean it is officially closed. Dormant bank accounts are not closed accounts. Fees and charges may still be accumulating on dormant accounts and you are responsible for those fees. Unpaid fees can be reported to ChexSystems, even for minor amounts.
6. Bouncing Checks
Some consumers may be willing to pay overdraft fees. But keep in mind, even if you don't mind paying overdraft fees, your bank can report that as negative behavior to ChexSystems. Bouncing too many checks makes money for banks but also flags you as high risk.
» Find a Second Chance Bank to get back to checking.
7. Excessive ATM Overdrafts
When you pull more money out of your account then you have available the bank will charge you an overdraft fee. Some banks do not allow customers to withdraw more money than what is available. But there are banks such as Bank of America that allow customers to pull out more money than what is available for a $35.00 fee.
Don't get me wrong, I do understand there are emergencies and this may be convenient for some customers but it should be kept to a minimum. Having excessive overdrafts is another negative banking habit that may get reported to ChexSystems.
ChexSystems retains information for five years and in those five years it can be difficult to get open a new account even if the item is paid. Second chance banks may work with you to open an account but it is best to avoid behavior that get you reported to ChexSystems in the first place.
If you do not know what's in your ChexSystems report you are entitled to a free ChexSystems report once ever 12 months. ChexSystems also produces a score, similar to your credit score and you can order your ChexSystems score for a fee.
Tips to Manage your bank account
Stay out of ChexSystems by managing your bank account with the following tips:
Keep an eye on your account. With online, telephone and ATM banking it is easy to check your balance daily and stay updated on your account activity and transactions.
Record all transactions in your checkbook register. You may not even write checks but use the check register to record transactions such as: purchases; ATM debits, electronic transfers, ACH withdrawls, credits and other debits.
Get overdraft protection. Most banks have various forms of overdraft protection. Take advantage of it. It can save you money.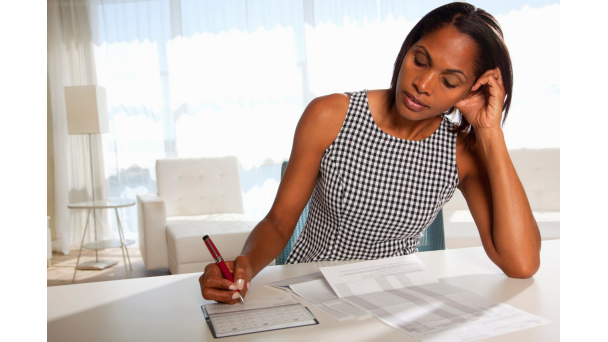 Disputing ChexSystems the normal route may not bring your desired results. The negative item may be verified by your bank as accurate causing the ChexSystems record to go unchanged.
Banks make mistakes all the time. Many times consumers give up on disputing errors, but you can get removed from ChexSystems, especially if you have documentation and facts to support your dispute. Remember, no decision is set in stone.
Just because a bank decides to report you to ChexSystems and verify your disputes with ChexSystems as accurate, does not mean your fight is over. You have additional recourse to get removed from ChexSystems after you have disputed directly with ChexSystems and disputed directly with the bank.
1. Your State's Banking Commission
Each State has an agency, governing body or commission which oversees Banking Institutions in that State. These agencies can be your friend in handling consumer complaints. Many times they have an online complaint form which you can fill out to request they intervene in resolving matters.
When you make a complaint to a state agency about a bank, the bank gets serious about resolving your matter. Once the state agency receives a complaint, they contact the bank and the bank cannot ignore them. The state agency only gives them a certain amount of time to attempt resolution and report back.
You will discover once a complaint goes to a banking agency, your bank gets very serious about resolving your issue and a deletion of the mistake may occur instantly. Check out your State's government website, you should be able to find what agency oversees banks in your State.
2. The Office of the Comptroller of the Currency (OCC)
The Office of the Comptroller of the Currency 's purpose is to charter, regulate, and supervise all national banks and federal savings associations. They ensure banks operate in a safe and sound manner and in compliance with laws requiring fair treatment to consumers and fair access to credit and financial products.
The OCC can also help resolve issues with national banks. Banks do not like when complaints are made to the OCC. If you have documentation or can support your complaint with facts and have exhausted your efforts with a bank to come to a resolution, the OCC may be able to help.
The OCC's Customer Assistance Group (CAG) helps customers resolve issues with national banks and their operating subsidiaries. They have an Online Customer Complaint Form. Consumers filing complaints with the OCC have been pleasantly surprised at how quickly problems are resolved. An OCC complaint may be all you need to get removed from ChexSystems.
3. Goodwill Letter
Another way to clear your ChexSystems report is to make a plea directly to the bank for removal. Many consumers have been successful by just asking. This method works best if you pay or offer to pay the amount in question when requesting removal.
You should be able to show how their failure to correct the error has harmed you in that you are unable to open a checking account and subject to using expensive alternative means to conduct financial transactions.
If a goodwill letter is not feasible, dispute directly with the bank. Under the Direct Dispute Rule consumers can dispute directly with the furnisher of the negative information. This means the banks are under the same rules as ChexSystems and they must investigate the dispute within 30 days. If the investigation is not conducted within 30 days, they must delete the item.
4. Consumer Financial Protection Bureau
Make a complaint with the Consumer Financial Protection Bureau (CFPB) at consumerfinance.gov. You can submit a complaint about a bank or credit union. These complaints can be about opening an account, accessing money, fees, or other issues. Any documentation to support your complaint can also be submitted online. If the bank is stating you committed some type of fraud ask the CFPB to have the bank explain the "alleged fraud." Banks often use "fraud" as a reason for closing an account when in reality no fraud was ever committed. It is a vague, ambiguous term that banks use when reporting consumers to ChexSystems. It is also a detrimental term that causes a big headache for consumers trying to get new bank accounts. Make the bank explain what is meant by "fraud." The CFPB will want to know what you want as a resolution to the issue. Tell your story and ask for a deletion.
Take Legal Action
Hopefully you will not have to resort to legal action. However, if all efforts to successfully dispute an item have failed this may be the only course of action. Make sure you have created a proper paper trail, with copies of all your letters along with the certified return receipt. Your legal action should include proof that you properly notified ChexSystems and your bank of the error and nothing was done to correct the error.
Once a small claims lawsuit is filed you will more than likely get the outcome you are looking for without ever going to court. Lawsuits are costly and ChexSystems does not make money by hiring an attorney to litigate. They will probably try to settle and remove the item from your ChexSystems report. Familiarize yourself with FCRA Rules. You can sue for each violation.
Question: I have a question on settling a debt with a bank from 2008. I ordered a report from Chexsystem and I hadn't realized that I owed HSBC $130 from 2009 and I have been on the Chexsystem for that long.
I would like to approach HSBC on paying this debt and getting removed from the system but don't know how to do it. Do I make them write me a letter we are settling this debt and that they will remove me from Chexsystem? Can you please give me advice?
Answer: You certainly may request the bank remove your ChexSystems record in exchange for payment but the bank is under no legal obligation to comply with your request. You cannot make them do anything.
Your situation is not uncommon as many consumers switch or close bank accounts without knowing an amount is owed on the account. The bank should have contacted you about the amount owed on the account. If they did not or you moved and they could not contact you this may be a good reason to request a pay for deletion.
I suggest writing a goodwill letter to the bank requesting in exchange for payment, they remove you from ChexSystems and any other consumer reporting agency they may have reported you to; such as, Early Warning Systems (EWS) or any of the three major credit bureaus.
Any negotiations should be done in writing; therefore, you will have proof. If you conduct negotiations over the telephone and make payment there is no guarantee the bank will remove the listing.
Get everything in writing
A representative of the bank may agree to remove you from ChexSystems in exchange for payment only to have the bank's loss prevention department make a decision to update the ChexSystems listing as "paid" and continue to report you to ChexSystems.
Another reason to get everything in writing is that once an item is paid in ChexSystems, the bank can report the account as paid for another 5 years in ChexSystems from the date you paid the account. For instance, you were reported to ChexSystems in 2009. This means your record will remain for 5 years and in 2014 the record will be removed.
However, if you do not get the pay for delete in writing, the bank can report you paid the account in 2012 and now the listing can remain for 5 years from the date you paid in 2012. In some instances it is best to let sleeping dogs lie if you are close to the date the item will be removed.
Here is a sample pay for delete letter to the bank
Name of Bank
Address of Bank
Re:     Bank Account Number and amount owed $130
According to my recent ChexSystems report an amount of $130 is owed on a closed account. This amount was apparently reported to ChexSystems in 2009 but was unknown to me until I received a copy of my ChexSystems report.
Although I never received notice of an outstanding amount owed to the bank I am willing to pay this account in full in exchange for a deletion from my ChexSystems and any other consumer reporting agency this may have been reported to, including but not limited to Early Warning Services, Telecheck, Transunion, Experian or Equifax.
The reason I am offering a payment in exchange for a full deletion is to get the item removed from my ChexSystems file. This offer should not be interpreted as recognition of the debt as valid or acknowledgment of liability for the debt.
If you accept the terms of the agreement, a cashier's check in the amount of $130 will be sent to you provided there is complete deletion of any reference to the debt from my ChexSystems file and any other consumer reporting agency mentioned above. The deletion should take place within 10 days from the receipt of payment.
Upon your acceptance of this agreement please prepare a letter on your company letterhead and signed by an authorized signatory as to the terms of the payment for deletion and forward it to me at the address mentioned in this matter.
If I do not hear from you within 30 days of your receipt of this letter, be advised that this offer will be withdrawn.
Thank you for your time and consideration in resolving this matter.
Your signature
(This is just a sample letter, please revise as needed)