Axos Bank is a pioneer in the online banking industry. Axos Bank was among the first digital banks in the world founded in 1999 as the Bank of Internet USA.
Customers have a range of innovative products and services to choose from including a high-interest savings account, rewards checking account, cash back checking account, free ATMs nationwide as well as a low-interest personal loan.
Today, Axos Bank is headquartered in San Diego, CA, with offices in Laguna Hills, CA; Los Angeles, CA; Overland Park, KS; Omaha, NB; Las Vegas, NV; New York, NY; Columbus, OH; Salt Lake City, UT.
But don't worry, Axos Online Banking makes it easy for customers nationwide to access a variety of full-service financial products. With more than 50 years of service under its belt, AXOS Bank has maintained excellent customer service efforts along with its lending commitment to small business owners.
AXOS Bank is one of the few banks that don't use ChexSystems to screen new customers. This can help people that have been locked out of traditional banking due to past mistakes. Early Warning Services is used to screen applicants for things like check fraud, forgery, and check kitting.
Axos Online Banking – Types of Accounts
You can become a bank customer without ever having to step foot in a branch. Axos Bank (formerly known as the Bank of Internet) offers a variety of financial products that include Checking, Savings, Credit Cards, Personal and Business Loans, IRAs, Mortgages and a variety of investment products.
We're only going to look at Axos' Online Checking Account Features in this overview.
Axos Online Checking
Save on banking fees. AXOS Bank offers a checking account with no monthly service charge. Online banking customers can open the Axos Online Checking in a matter of minutes.
No Monthly Service Charge. Keep more money in your pockets. Paying monthly fees for a checking account will slowly drain your account. At AXOS Bank monthly fees can be avoided.
Axos Online Checking has all the features that make a good checking account. Several features you might find valuable are no monthly service charge and free Nationwide ATMs.
Rewards Checking Account Features
No maintenance fees, non-sufficient fund fees or overdraft fees.
Unlimited domestic ATM fee reimbursements.
Up to 1.25% APY.
$50 minimum opening balance.
No minimum monthly balance.
FDIC insured.
What we like most about AXOS Online Checking
Worldwide ATM access. There are no ATM fees at more than 64,000 AllPoint, participating 7-Eleven and AXOS ATMs. You can even deposit cash at the participating 7-Eleven ATMs.
Free checking. There's no monthly service charge for free checking or online checking.
Open with credit or debit card. AXOS only requires $25 to open a checking account.
AXOS ClearBenefits Program. Enrollment gets you benefits like cell phone protection and identity theft restoration and insurance for $4.00 a month.
What we like least about AXOS Online Checking
There are three Overdraft Protection options at AXOS and we're not fond of any of them.
Linked account service. You can link another AXOS account or a secondary checking account from a different bank to cover overdrafts. With both options, you will be charged a once-daily Inter-Account Transfer Fee of $12 ($7 in CA) for each day the bank makes one or more transfers.
Overdraft Protection Line of Credit. You can link an existing checking account to a line of credit to cover overdrafts but you will be charged a once-daily Overdraft Protection Fee of $12 ($7 in CA) for each day the bank makes one or more advances from your ODP Line of Credit and may be subject to a 21% APR.
Axos Bank Reviews
Axos Bank Routing Number
Axos Bank San Diego
Overall thoughts on Axos Bank
Axos Bank brings full-service banking online. While there are a growing number of Fintechs like SoFi Money and Chime, challenging traditional banks – they are typically limited to checking and savings accounts. AXOS understands that every individual customer has unique needs and wants. AXOS has the financial products most customers will need at some point in time.
More Banks with Free Checking
Aspiration Spend & Save Account – Best for Budgeting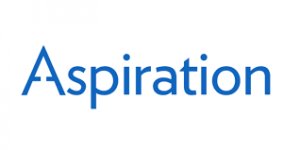 Aspiration Bank is an online-only bank offering a generous interest-earning, free checking, and savings account. The account is a combination of a checking and savings account. The headline here is the Cashback rewards increases for spending at socially-conscious companies.
Plus, Aspiration is committed to equal financial opportunity and giving back to the community by donating 10% of their earnings. Unlimited 0.5% to 1.00% Cashback rewards on every purchase.
Checking Account Details:
Opening deposit: Minimum opening deposit of $0.
Cashback: Offers a hybrid cash account with a rare up-to-5% cash back on purchases and a 0.50% APY.
Mobile Banking: Spending tracker for social impact and 10% of Aspiration's earnings go to charity.
Free ATMs: Reimburses fees for up to five ATM withdrawals per month.
Service Fees: No monthly fee and no overdraft fees.
Axos Bank – Best old school online bank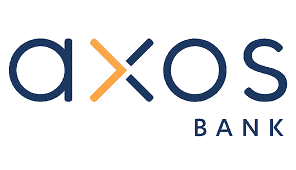 Axos Bank dates back to the year 2000. Axos Bank is based in San Diego, CA with a few branch locations in that state. However, Axos Bank offers several checking accounts online along with full-service financial products for individuals and businesses that span deposit accounts and loans.
CIT Bank – eChecking Account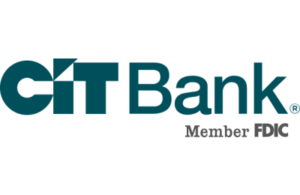 The CIT e-Checking Account lets you earn interest with no monthly fees. Earn 0.25% APY with $25,000 minimum balance or 0.10% APY on balances under $25,000. Minimum of $100 to open your account. You can transfer funds with electronic transfer, mail in check, or wire.
e-Checking Account Features
CIT Bank does not charge ATM fees.
Get up to $30 in other bank's ATM fees reimbursed per month.
Transfer, pay and purchase via mobile with Zelle®, Bill Pay, Samsung Pay and Apple Pay.
Deposit checks and make unlimited withdrawal and disbursements with the CIT Bank mobile app.
24/7 account access online and mobile, plus an automated telephone system.
Radius Bank – Rewards Checking

The Rewards Checking Account is designed for customers that like to earn cash back rewards and interest on deposits. Additional features include unlimited ATM fee reimbursements and monthly free checking. Radius Bank will rebate non-Radius ATM fees each month for withdrawals.
Accounts can be managed totally online with digital and banking technology. Radius Bank is a full-service bank with various financial products that include savings accounts, credit cards, personal and mortgage loans plus insurance products.
Radius Rewards Checking Features:
$100 minimum opening deposit.
No Monthly or Hidden Fees.
Up to 1.5% Cash Back.
Early Direct Deposit by up to two days.
Free Bill Pay and eStatements.
Free ATMs Worldwide – Get unlimited ATM fee rebates.