When you need a fast cash loan, signature loans can be your answer.
A signature loan is an unsecured personal loan that typically comes with flexible repayment terms, low monthly payments, and no collateral required.
Signature loans are based on your credit history, income, and your signature which is why it's referred to as a signature loan.
While signature loans can be used for just about any reason, most people get signature loans to consolidate debt, unexpected emergencies, car or home repairs, to go on vacation, or for school expenses.
While many people turn to their local bank or credit union for signature loans, there are several direct lenders that can offer instant online approval.
In many instances, you can get funding the same day you are approved.
5 Online lenders that offer signature loans
Initially, you will have to provide basic information like name, date of birth, and Social Security number to determine eligibility. Lenders may later ask for proof of income and identity before final approval.
1. Upgrade Loans – credit score needed 580
Upgrade has low starting rates and you can get prequalified with no impact on your credit score. Upgrade offers unsecured personal loans up to $50,000, with annual percentage rates (APRs) that range from 8.49% to 35.99%.
About Upgrade: Upgrade started its lending company in 2017, catering its services to borrowers with good credit as well as borrowers with less than perfect credit. Upgrade only requires a minimum credit score of 580 for approval along with other factors. But keep in mind, the better your credit score, the lower your interest rate.
How to Qualify:
US citizen or permanent resident with a valid visa
Valid bank account
Valid email address
Minimum credit score of 580
Monthly free cash flow of $1,000
Maximum debt-to-income ratio of 40% — excluding mortgages
Pros:
Competitive APR of 8.49% to 35.99%
Funds may be available within a day of clearing verifications
No prepayment fees
Loans as high as $50,000
Cons:
High origination fee that ranges from 1.85% to 9.99%
Loan term options: 2 to 7 years
Learn More
---
2. Axos Personal Loans – credit score needed 700
About Axos Loans: Axos Bank is a digital bank that started in 2000 as the Bank of the Internet.  Axos Bank provides mortgage, auto, business, and personal loans, along with banking services like checking, savings and investment accounts. Axos Bank's products provide customers with tools to take control of their financial futures.
How to Qualify:
Minimum credit score: 700, but typically higher
Minimum annual income: Verifiable income
Valid driver's license or state ID
Proof of income
Social Security Number
Pros
Check your rate with no impact on your FICO score
Annual Percentage Rates (APR) for personal loans provided by Axos Bank range between 11.79-20.84%
A one-time fee of 1-2% of your loan amount based on your credit rating and deducted from the funded amount when you receive your loan
Loan Amount: $7,000 – $50,000
Option to change your payment date
Loan terms up to 6 years
Cons
Does not offer direct payment to creditors with debt consolidation loans
Axos Bank can take a few business days to fund
Learn More
---
3. Upstart – credit score needed 580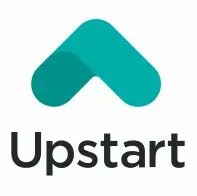 Pre-qualify for a personal loan at Upstart with no impact on your credit score. The entire application process can be completed online, and a customer service representative is available to help via phone, email, in-app messaging, or live chat. Borrow up to $50,000 with flexible repayment terms that range from 36 to 60 months to fit your needs.
About Upstart: Upstart uses non-traditional information to approve applicants. That means if you have a limited credit file or even bad credit, Upstart will consider your overall financial picture including the school you attended, your area of study, employment history, and your credit history.
How to Qualify:
Minimum credit score: 300
Minimum income: $12,000
18+ years old
U.S. citizen or permanent resident
U.S. bank account
Valid email address and Social Security number
Full-time job or be starting one within six months
No bankruptcies in the last 12 months
No current delinquent accounts on your credit reports
Have fewer than six hard inquiries on your credit report in the last six months, excluding student, auto and mortgage loans
Pros
Fixed APRs as low as 5.2% u to 35.99%
No prepayment fees
Loans as high as $50,000
99% of personal loan funds are sent just 1 business day after signing
Cons
Upstart may charge an origination fee of up to 12% of the loan amount, depending on your state of residence
Learn More
---
4. Payoff – credit score needed 600
Payoff consolidates your credit card debt into a single, fixed, and affordable monthly payment to simplify your life. Paying off your credit cards can help increase your credit score.
About Payoff: If you're struggling to keep up with multiple high-interest credit card payments, a Happy Money Payoff Loan can help. Borrowers can consolidate debt into one monthly payment with a lower APR. This means you can save money on interest and make it easier to manage your finances.
How to Qualify:
Minimum credit score: 640
Minimum credit history: Three years.
Free cash flow: At least $1,000
Maximum debt-to-income ratio: 50% (excluding mortgage)
No bankruptcies filed within the past two years
Zero credit delinquencies
Pros
Your credit won't be affected when you check your interest rates
Loan Amount: $5,000 to $40,000
APR range: 11.52% – 24.81%.
Loan Terms 24 or 60 months
Cons
Payoff charges an origination fee of up to 5 percent, which is taken out of your loan proceeds
Payoff loans are designed for consolidating credit card debt only
Learn More
---
5. OppLoans – no minimum credit score required
OppLoans offers installment loans for bad credit borrowers up to $4,000. While the loan rates are high, starting from 59% to 199%, you can pay off the loan before the end of terms with no pre-payment penalty. OppLoans offers quick funding and is a less expensive alternative to payday loans.
About OppLoans: OppLoans started in 2012 to give people with less than perfect credit access to no collateral signature loans. If you've exhausted all other borrowing options, OppLoans may be the solution in an emergency.
How to Qualify:
Minimum credit score: 350
Minimum monthly gross income: $1,500
Must be employed or receive benefits, like Social Security benefits. Borrowers cannot be self-employed
Have a bank account in your name with 40 days of history
Receive your paychecks through direct deposit
Pros:
Loans to borrowers with poor credit
Option to change your payment date
No prepayment fees
Loans as high as $4,000
Able to fund loans within 1-2 business days
Cons:
High rates from 59.00 – 199.00%
Short maximum repayment terms of up to 18 months in many states
Learn More
---
Advantages and disadvantages of signature loans
As with any type of loan, signature loans come with advantages and disadvantages:
Advantages. One of the main advantages of signature loans is that they can be obtained quickly without the need to put up any assets as collateral. The borrower's signature and promise to pay is the sole collateral for receiving a signature loan. Once approved, funds obtained through signature loans are deposited in the borrower's checking account more quickly than other types of loans.
Disadvantages. Signature loans can be more difficult to get without an established credit history. That's because lenders take on more risk with no collateral loans. Additionally, borrowers with poor credit will likely pay higher interest rates than good credit borrowers.
How to get a signature loan
You have the option to apply for a signature loan in person at a bank or credit union or use the convenience of an online lender. Whatever option you choose to apply, you may be asked to fill out a form with your personal information, including your employer and income, and possibly provide copies of W-2 forms, tax returns, or bank statements.
The final underwriting process may involve a hard credit check in addition to the soft credit check that most online lenders perform initially to determine if you're qualified.